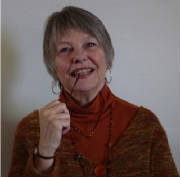 The writing of the illusory being behind BoBuReview, Paki S. Wright, has manifested in novels, screenplays, stage and radio plays, literary reviews and personal essays in newspapers/magazines (The New York Times Book Review, The Point Reyes Light, the Marin Independent-Journal, California Living, etc.). She won a Marin County Artist's Grant for her stage play, "Liz's Strata." Her screenplay, "Madame Alexandra," about Alexandra David-Neel, recently won Best Feature Script at the Druk International Film Festival in Bhutan.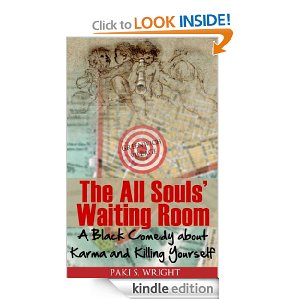 Wright wonders if her wondering mind isn't due to some family genetics, as she is a relative of the visionary inventor, Alexander Graham Bell. "Maybe I got my need to communicate from Bell, who was virtually the father of modern mass communication, which, for all its benefits, has undoubtedly added to our individual stress loads. Ironically, Buddhism's ancient insights into how the mind works and the benefits of Buddhist or mindfulness meditation are now being touted as adding to a healthy life in the stressed-out modern world."
Wright became a Buddhist 30 years ago. After meeting Tulku Urgyen Rinpoche in Nepal and receiving pointing-out instructions from him, she became a student of his son, Tsoknyi Rinpoche, who is also an acclaimed Dzogchen meditation teacher; she currently lives in the high mountains of Crestone, Colorado.
Her most recent novel, in ebook form, is "A Pretty Prison," available from most online book retailers for $2.99.
Wright's novel, "The All Souls' Waiting Room: A Black Comedy about Karma and Killing Yourself," tells the story of a girl who grew up as a psychiatric guinea pig in Greenwich Village during the McCarthy era -- and an after-death feud between Sigmund Freud, Carl Jung, and Wilhelm Reich about how to cure her of adolescent depression and suicidal fantasies.
Copies of "The All Souls' Waiting Room," for both paperback books and e-readers ($3.99) are now available.
5-Star Amazon rating!

.